0
years
Of Surpassing IBDP World Average Results
0
%
GCSE Results
9 – 5 Grades
0
%
Students Achieving Full
IB Diploma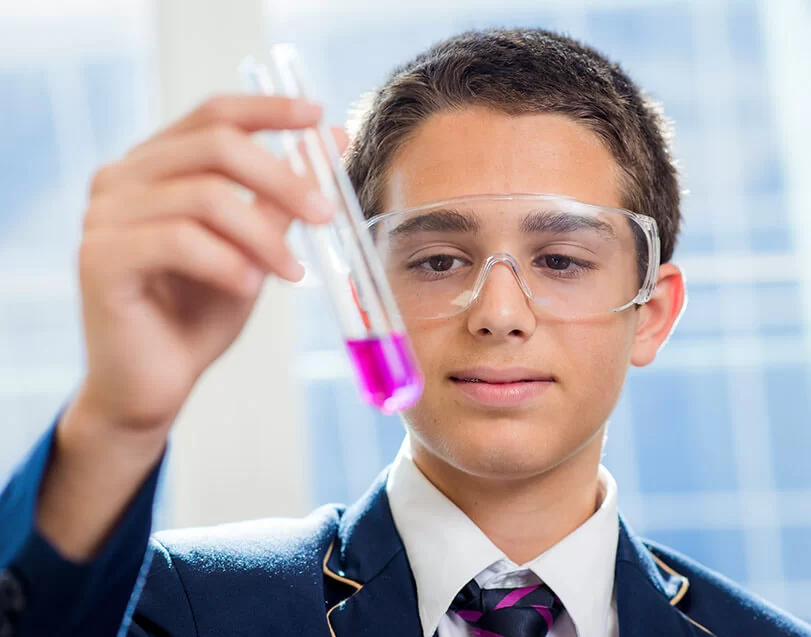 Outstanding academic achievement, and pastoral provision with a bespoke curricula for students aged 4 – 18 years old
Bateen World Academy offers the International Baccalaureate Primary years Programme (PYP) from FS2 to Year 6. In years 7-9, students will follow the English National Curriculum, followed by I/GCSE's in Years 10 and 11. During the last two years of secondary school, students follow the International Baccalaureate Diploma Programme (IBDP). Alongside the internationally recognised curricula students also study the compulsory Ministry of Education Subjects.
Alongside academic studies, students can participate in CAS activities to further explore their hobbies, interests and to also extend their academic knowledge.
Why choose Bateen World Academy?
Bateen World Academy aims to provide an outstanding international, holistic education in a creative, safe, caring and inclusive learning environment. Students are proud of their school, there is mutual respect amongst staff and students, and we strive to continuously develop and improve education provision, both inside and outside the classroom, for all students. We want our students to achieve and develop the necessary skills and competences needed for university and their chosen career. Our students achieve GCSE and IBDP results that far surpass global averages.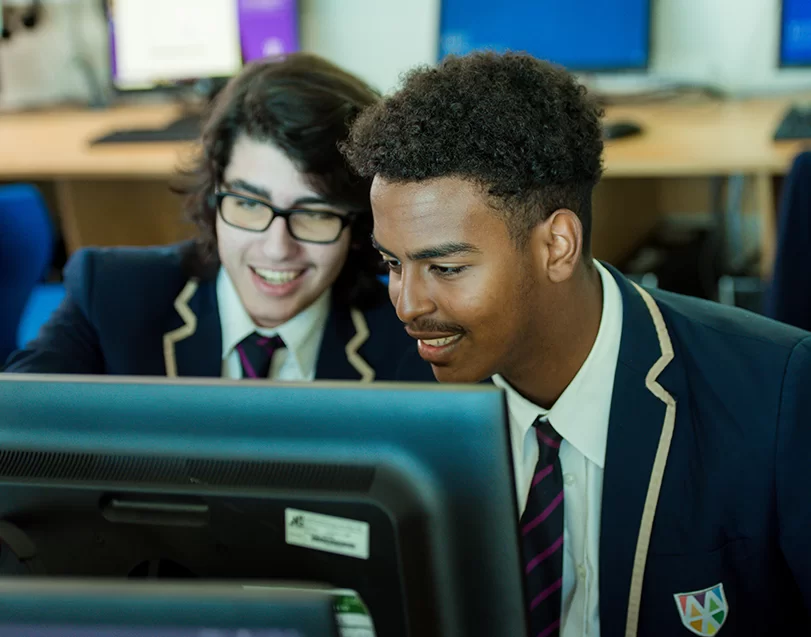 THE ENGLISH NATIONAL CURRICULUM
The English National Curriculum is among the most in-demand study options in the world, respected for its high academic standards and focus on developing confidence and individual thinking. The learning pathway is delivered through enquiry or 'project-based learning', a method of teaching which inspires a love of learning and deepens a student's knowledge by challenging them to complete real-world tasks.
THE INTERNATIONAL BACCALAUREATE PRIMARY YEARS PROGRAMME (PYP)
The IB Primary Years Programme (PYP) for children aged 3 – 12 nurtures and develops young students as caring, active participants in a lifelong journey of learning. Through its inquiry-led, transdisciplinary framework, the PYP challenges students to think for themselves and take responsibility for their learning as they explore local and global issues and opportunities in real-life contexts.
INTERNATIONAL BACCALAUREATE DIPLOMA PROGRAMME (IB DP)
The International Baccalaureate® (IB) Diploma Programme (DP) is for students aged 16-19. The IB DP is an international recognised and highly regarded Programme of study. Students at Bateen World Academy consistently achieve above word average points when they achieve their full IB DP. Research suggests that there are many benefits to choosing the Diploma Programme (DP).
STATE OF THE ART FACILITIES
We believe that imagination, creativity and big dreams can change our world! We are focused on improvement and solutions. We empower our staff and students to be innovative and unconstrained. We celebrate thinkers and doers. We celebrate new ideas and nurture them.
As well as supporting educational growth, the wellbeing of our students is a core part of the care we provide. Our Academy is staffed by a full-time school nurse who provides health related services for all students throughout the day.
Ensuring the safety, welfare and security of our students is a key priority across Aldar Academies. We know that, in order to learn, students must feel safe and secure. Educational research has demonstrated the importance of positive and affirmative relationships as a significant factor in determining successful learners and effective schools.
We offer excellent purpose-built facilities for a wide range of sports both during and after school (competitive and recreational). Our school has a 3G AstroTurf sports field, multipurpose auditorium, sports hall, dance studio, an indoor 25 metre swimming pool, basketball and netball courts.